DCS-8600LH-Full HD Outdoor Wi-Fi Camera
DCS-8600LH
DCS-8600LH-Full HD Outdoor Wi-Fi Camera
• 1080p HD resolution with 135-degree (diagonal) wide angle view
• Fully IP65 weatherproof from casing to cabling for outdoor placement
• Works with the Google Assistant and Amazon Alexa
• Cloud-based or local video recording
IP65 Indoor/Outdoor
Certified IP65 weatherproof for
indoor or outdoor installation.
Cloud & Local Recording
Record to microSD card or the cloud and view from anywhere
Full HD Clarity
Full HD 1080p quality video
Day & Night
See up to 7 m (23 ft.) in the dark

Two-Way Audio
Listen and respond with your mobile device
Sound & Motion Detection
Receive alert notifications and record video clips
Smart Home Compatible
Works with mydlink, Amazon Alexa,
the Google Assistant and IFTTT.
IP65 Power Cabling
Outdoor-rated cable and power adapter with total length of 7m (23ft.)
Extreme Weather Endurance
The DCS-8600LH Full HD Outdoor Wi-Fi Camera can withstand the harshest winter temperatures down to -25 °C (-4 °F) all the way up to blistering summer heat waves of up to 45 °C (113 °F). Check up on what's happening in your outdoor areas without worrying if your camera has frozen over or been damaged by heat.
*It is recommended not to leave the camera exposed to direct sunlight for prolonged periods of time during heat waves.
Dirt- & Dust-Proof
With an IP65 rating, the DCS-8600LH Full HD Outdoor Wi-Fi Camera's insides are protected from intrusion of harmful dust particles.
Perfect for keeping an eye on dusty areas like your driveway, garage, and homes located in desert environments.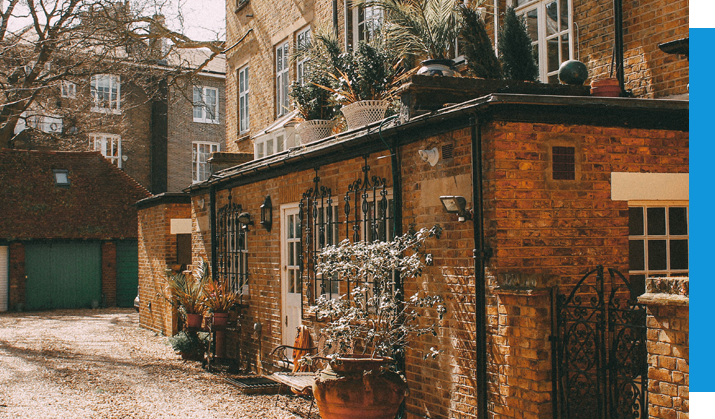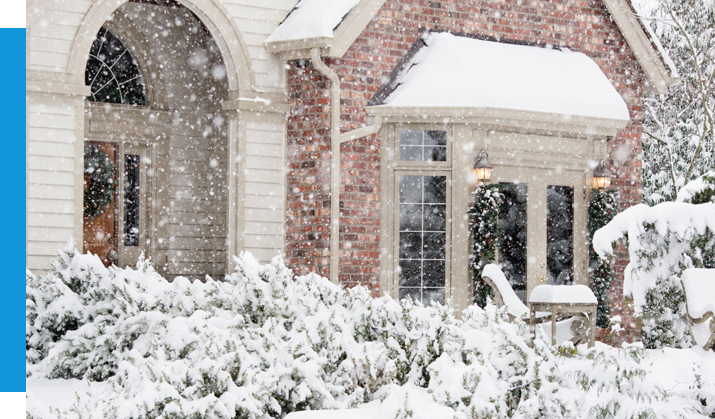 Home Surveillance that Doesn't Get Snowed In
Blizzards, heavy snowfall and icy conditions are no match for the Full HD Outdoor Wi-Fi Camera.
The IP65-rated casing and cabling protect against snow and ice, giving you peace of mind even in the bleakest of winters.
Outdoor-Ready




– Even Down to the Cabling
TheDCS-8600LH Full HD Out door Wi-Fi Camera holds its own against rainy weather even in the wettest conditions.
With an IP65 rating on both the camera and its 7-meters worth of cabling, you can even stretch your surveillance to your backyard and driveway. Rest easy, knowing your surveillance won't go down even if the power cable is exposed to the elements.
PACKAGE THEFT
Put an end to stolen packages.
NAB INTRUDERS
Capture break-ins in clear Full HD and provide footage to the authorities.
PATIO
Secure your patio against intruders.
POOL
Keep a close eye on your kids in the backyard pool or jacuzzi.
All Your Footage Saved to the Cloud
Worried that you'll lose all your camera footage? Don't sweat it! The DCS-8600LH Full HD Outdoor Wi-Fi Camera lets you record snapshots and video clips to the cloud for anytime access. Play back recordings from the cloud or download footage to your mobile device from anywhere, anytime through the Internet.
Magnetic Design
Maximum Flexibility
With the included mounting bracket's unique magnetic design, you can set up and angle the Full HD Outdoor Wi-Fi Camera just about anywhere – on your wall, doorway, even on your ceiling.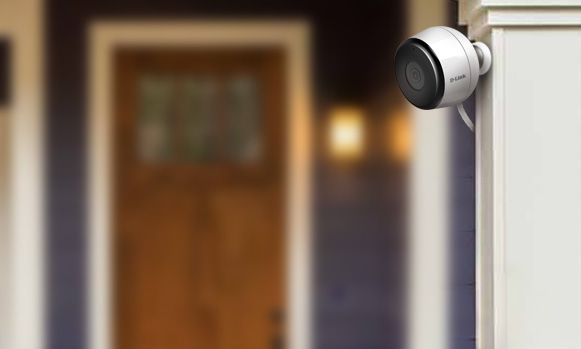 Pinch to Zoom
Take a closer look at your spaces with Pinch to Zoom functionality on your phone or tablet.
Works with the Google Assistant,
Alexa, and IFTTT
The DCS-8600LH Full HD Outdoor Wi-Fi Camera plays nice with both Alexa , the Google Assistant and IFTTT. Now you can stream live video from your camera to Amazon Fire TV, Echo Show, Echo Spot or Google Chromecast. FINALLY – a way to monitor everything you care about from the comfort of your couch.

See More In The Dark
Low-light environments are no match for the Full HD Outdoor Wi-Fi Camera's night vision capabilities. Get round-the-clock monitoring with built-in infrared LEDs allowing video capture in low-light environments, or even in complete darkness up to 7 m (23 ft.). It's like your very own private-eye, keeping watch on your loved ones day and night.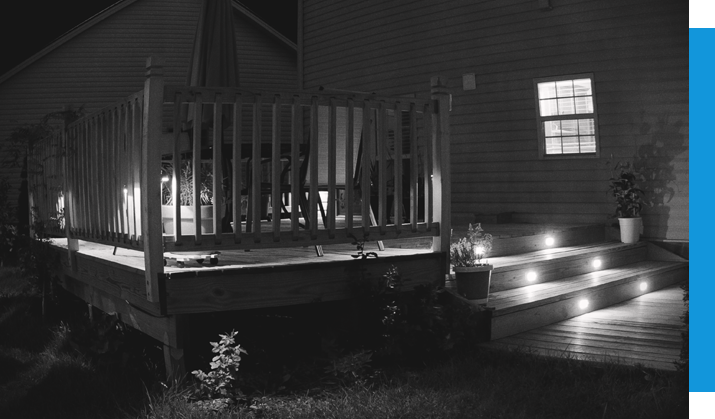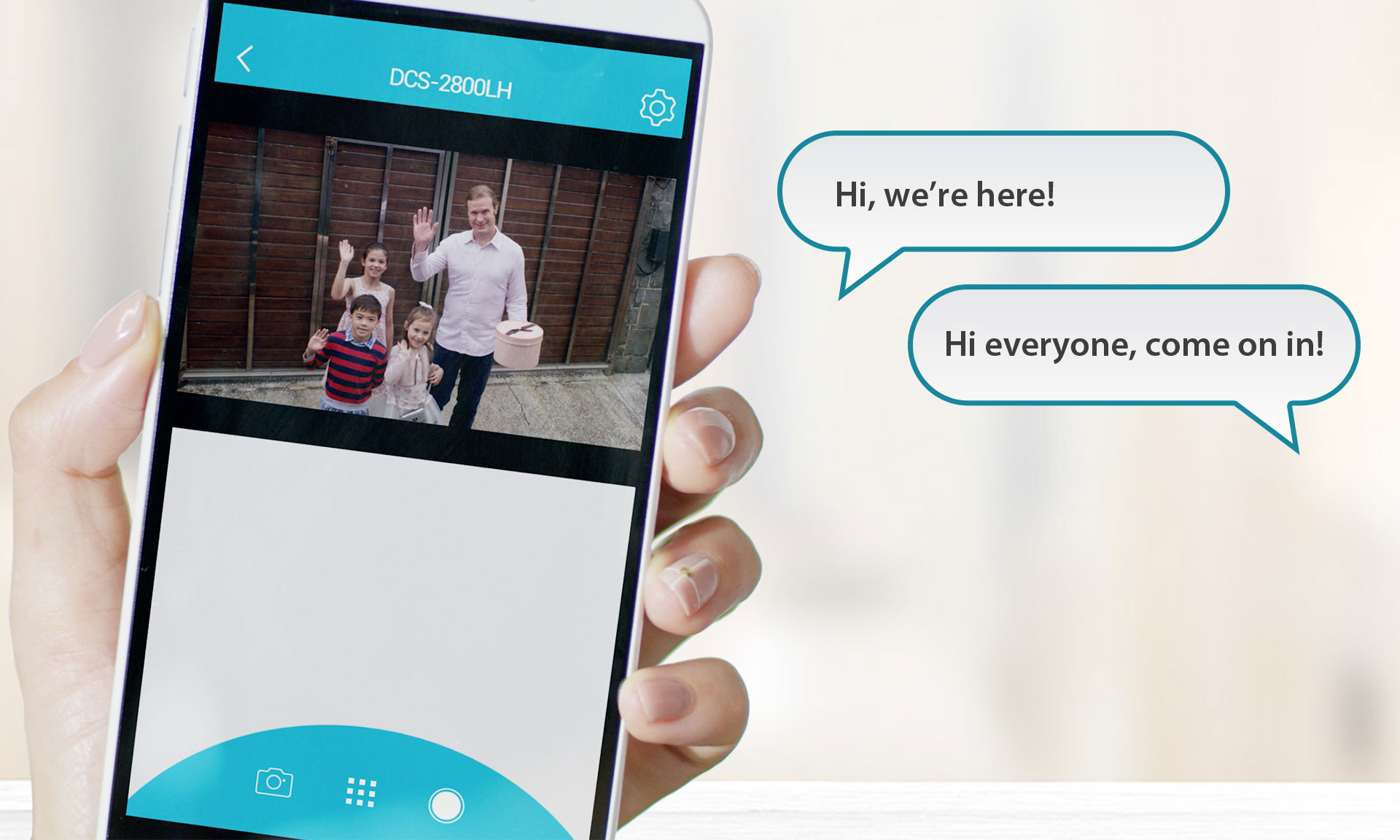 Hear, and Be Heard
With a built-in microphone and speaker, you can make your presence felt even when you're not around. Hear live audio from your cameras' live view and speak into your mobile device to broadcast audio live to the scene to let whoever you can see know you're watching, whether they're meant to be there or not.